Late in the afternoon on Feb. 2, the Senate Judiciary Subcommittee on Competition, Policy, Antitrust and Consumer Rights met to debate the merits of the Journalism Competition and Preservation Act of 2021 (JCPA), introduced in March 2021 by Subcommittee Co-Chair Senator Amy Klobuchar, a Democrat from Minnesota.
This was a quiet proceeding by today's Congressional standards, free from blustery speeches and gotcha-questions. There was no promise of performative politics to capture the attention of TV media beyond the C-SPAN cameras, and many of the Subcommittee members were off tending to votes during the late-afternoon hearing.
Jennifer Bertetto, president and CEO of Pittsburgh-based Trib Total Media, sat before the senators that afternoon, pleading with them to pass the JCPA.
Trib Total Media can trace its roots back to the 1800s. Today, it employs more than 270 and publishes several daily and weekly newspapers and community-focused websites, including TribLive.com, which attracts 300 million page views each year.
Bertetto told the Subcommittee how vital their journalism is to the communities they serve: "Our readers — again, being a small publisher in southwestern Pennsylvania — rely on us for the information they are literally not going to get anywhere else. So, that is covering school board meetings; that is covering city government; that is letting them know when the bridge is out in their community; that is letting them know when the senior-citizen center is going to be open during the cold winter months as heating stations. We often provide that very content, as well, to the television broadcasters."
Bertetto reported that it costs her company $7 million a year to staff its lean newsroom, but they only bring in an estimated $144,000 a year from Google-derived revenue. Asked what it would mean for the news outlet if those revenues were greater, she responded, "I could cover more communities. I could add beats. I'm presently making decisions every single day about which communities we can afford to have a reporter in on a full-time basis and where we have to decide to have a part-time reporter or no reporter at all. Any economic relief to help me avoid those decisions would certainly be welcome."
Bertetto was joined by fellow witness Joel Oxley, the general manager of WTOP News in Washington, DC. He said it costs $12 million a year to fund journalism at WTOP and that the newsroom hasn't grown in years, while the population of the community it reports on has more than doubled.
"Even more concerning is the degree to which certain platforms commoditize news content, with little regard for the quality and veracity of the story. This puts fact-based reporting like ours on par with unsubstantiated clickbait as we fight for user eyeballs in both platform news feeds and search results," Oxley said. "There is no doubt that tech platforms and their algorithms prioritize content that favors sensationalism over hard journalism. The dominant online platforms have flourished, siphoning off huge amounts of advertising revenues that are the lifeblood of free local journalism."
Senator Klobuchar lauds the JCPA as a bipartisan bill, and it does have endorsement from four Senate Republicans and four Senate Democrats at press time. That's not many names.
Keeping in mind that the JCPA is still subject to modification through mark-up, its fundamental goal is to set aside the threat of antitrust prosecution, granting publishers "safe harbor" for a finite period of time, enabling news publishers to collectively bargain with the tech platforms. Should the parties not be able to come to an agreement regarding content compensation in that period of time, a panel of arbitrators would decide it through "baseball-style arbitration" — what Danielle Coffey, executive vice president and general counsel at News Media Alliance (NMA), refers to as "the gold standard" of dispute resolution.
Coffey was E&P Publisher Mike Blinder's guest on an E&P Reports vodcast in late January. The News Media Alliance conceived the JCPA five years before, she explained.
"When we started looking at how the content is distributed, there are two main platforms, Google and Facebook, that are primary sources of referral traffic — 70%," she said. "They distribute our content, and they are the regulators. They decide the terms and conditions by which they distribute our content. We have no say. It's a Hobson's Choice because, of course, we're going to hand over our content. We don't get enough compensation. We actually get zero compensation."
If Congress doesn't pass the JCPA, there is no real incentive for the platforms to join news outlets at the negotiation table.
Economist Hal Singer, Ph.D., joined the E&P vodcast conversation with Coffey and also spoke at the Congressional hearing. He predicted that "proxies" for the platforms, arguing against the JCPA, would suggest: if the platforms have to start cutting checks to U.S. publishers, they'll pass that cost along to consumers by way of charges to search or use a social media platform. It's an assertion Dr. Singer called "preposterous" and "uneconomic."
In fact, in a Jan. 18 blog authored by Google's and Alphabet's president of global affairs and chief legal officer, Kent Walker pushed back on seemingly several Congressional efforts to check Big Tech. He, too, suggested that if Congress gives the nod to "anti-tech bills," Google will pass along the costs to consumers.
The JCPA hearing demonstrated how the relationship between publishers and the platforms is changing — not highly contentious, but less convivial, nonetheless. Already, the rhetoric has changed. Senator Mike Lee, a Republican representing Utah, insisted on referring to publishers as a "cartel" during the JCPA hearing, a term echoed by two of the witnesses who spoke in opposition to the JCPA. They could've just as easily referred to the collective of publishers — which the JCPA, in effect, creates — as a union or even simply as "the publishers." But "cartel" is a pointed word choice, inherently meaning a cooperative of criminal organizations, a group intent on nefarious deeds or fraud. It was a little lobbyist linguistic trick, but it spoke volumes to the publishers watching from the witness table and across the country.
Senator Lee even implied that the precarious position news publishers find themselves in today rests on their own shoulders, citing "poor business decisions" and the mainstream media as "often, a source of misinformation."
E&P asked Google press contacts Charlotte Smith and Amanda Golden if the company considers publishers to be "nefarious," and their emphatic answer was, "No. Absolutely not."
But another objection to the JCPA proposal is that it will somehow shift the balance of power to news outlets, allowing them to manipulate the market in their favor.
"It's misleading to say that the JCPA would allow for the creation of a price-fixing media cartel in the context of the obvious monopolies these companies have in search and social," Frank Pine, executive editor at the Bay Area News Group and Southern California News Group, divisions of MediaNews Group, said in an email to E&P. "They're not paying for the content. There are no prices to fix."
Pine knows well what it costs to staff a newsroom and report on everything from the mundane to deep-dive investigative pieces. He noted that his company has leveraged resources from both the Google News Initiative (GNI) and the Meta Journalism Project (MJP).
"We appreciate that, but that funding does not make even a small dent in the cost of our newsgathering," he said.
"Good journalism is not only hard to do; it's also very expensive. Even a simple news story requires, at minimum, a reporter to write it, a photographer to shoot a photo, and an editor to edit the story and post it online. That adds up to hours of work that are not free," Pine wrote. "A real investigative story might require weeks of research and newsgathering by several reporters before a single word is even written.
"Multiple editors, graphic artists, photographers and producers may also be involved," he added. "The cost of that could run to many thousands of dollars. Then, it gets boiled down to a snippet with a photo and shows up on a search news tab or a social news feed with ad or sponsored content in the feed and off to the side. That's how the duopoly makes so much money. The content is free, and the ad sales are automated. It's a great model if you are Google or Facebook, but not so much for those who are doing the journalism."
Joshua Schneps is the CEO and co-publisher at family-owned Schneps Media in New York City. He acknowledged that the financial and technical support Google has provided to the news industry, especially during the pandemic, has helped "when cash flow was a grave concern."
Schneps is a realist when it comes to Google's digital ad dominance. "Most publishers can't fulfill all their inventory by themselves, so they have to go to a third party to be able to generate any additional revenue for digital display advertising. … I think news publishers are in a dilemma. The dilemma is that we absolutely need Google and Facebook. We need them in order to have a successful digital media company. We need the traffic they generate, which can not only be beneficial but can really make or break a digital media company."
Google pitched its Google News Showcase licensing programs to Schneps. It's a licensing agreement for content between Google and participating news publishers.
Schneps was underwhelmed by the offer, referring to it as "pathetic" and "a joke."
"The amount of money that they offered wouldn't pay the salary of a starting reporter fresh out of undergraduate school," he explained.
Lest anyone think that Schneps Media is back on its heels, waiting on Big Tech, the CEO said that the company managed through the pandemic swimmingly thanks to innovative virtual events.
Google reported to E&P that it currently has more than 1,200 participating publishers engaged in the Google News Showcase, 90% of which represent small and local publishers.
Across the U.S., news publishers have been emboldened on a number of fronts. They've watched as other nations' news publishers have stepped up to compel Big Tech to the bargaining table — in Australia, Europe and now Canada. And they anxiously await the resolution of an antitrust case being waged against the platforms in the courts. E&P reported on the first federal antitrust suit of its kind, filed by a news publisher last year when HD Media stepped up to square off against the platforms. The plaintiff asserts that Google and Meta/Facebook have colluded to manipulate the digital advertising market, standing to profit themselves while publishers continue to be starved of that revenue.
At Google's request, that case has been consolidated with a number of other antitrust suits, including the case filed by a collective of U.S. States attorneys general, including Texas Attorney General Ken Paxton.
The latest development came in mid-January 2022, when The Wall Street Journal's Tripp Mickle and Keach Hagey reported that unredacted documents suggested, "Google misled publishers and advertisers for years about the pricing and processes of its ad auctions, creating secret programs that deflated sales for some companies while increasing prices for buyers."
David Chavern, president and CEO of the News Media Alliance, responded to the reporting in an email to E&P: "The actions of Google and Facebook are revealed to be even more outrageous than previously understood."
"The unredacted complaint in the ad tech suit should put to rest the argument that Google wins just because its products are 'better.' Anti-competitive side deals and market manipulation don't count as innovation," Chavern added. "Google has been purposely suppressing news publishers' finances for years and then asking us to say, 'Thank you.' Thankfully, this lawsuit, along with the Journalism Competition & Preservation Act, are key parts of that era coming to an end."
Less than a week later, Google appealed to the federal court to dismiss the antitrust case, suggesting that opposing counsel had failed to demonstrate that it had violated antitrust law. The New York Times' David McCabe reported on the platform's request for dismissal, quoting the pleading, which in part read: "Despite amassing a lengthy collection of grievances, each one comes down to a plea for Google to share its data or to design its products in ways that would help its rivals."
"Rivals" is another interesting rhetorical choice.
The News Media Alliance's Danielle Coffey said that the association had recently submitted to the Department of Justice (DOJ) its 2020 publication, "White Paper: How Google Abuses Its Position as a Market Dominant Platform to Strong-Arm News Publishers and Hurt Journalism." She suggested it's mandatory reading for anyone working in news.
E&P reached out to dozens of publishers to get a sense of their relationships with Google today and what they envision it to be like in the future — in an ideal world.
Executive Editor Frank Pine suggested, "Compensating publishers for the use of their content is fundamentally a copyright/content usage issue. The way these companies are using our content is explicitly commercial and not transformative. It's not fair use, and that's where the conversation should start."
"The advertising relationship is more complex, and in my opinion, won't necessarily be resolved by the JCPA," he added. "It's the subject of a lawsuit filed by Texas and more than a dozen other states that alleges Google has engaged in anti-competitive behavior to suppress competition and manipulate online ad rates. There is also an antitrust bill that would regulate Google and Amazon, preventing them from using their control over their respective platforms or marketplaces to disadvantage competitors."
Most of the publishers told E&P they'd like to see the Meta Journalism Project and Google News Initiative live on and that many can point to concrete examples of how they've put those funds and resources to work.
In its GNI 2021 Impact Report, Google reported that the GNI has supported more than 7,000 news partners in more than 120 countries and territories through more than $300 million in global funding since its inception in 2018.
However, U.S.-based news publishers are closely watching what happens in Europe and Australia in the wake of the changing relationships there, keen to see if the MJP and GNI philanthropy will endure.
E&P asked representatives for Google about its GNI in those countries moving forward. On deadline, Olivia Ma, director of the Google News Initiative, responded with the following statement: "The Google News Initiative works side-by-side with journalists and news organizations to help build a more sustainable, diverse and innovative news ecosystem. Achieving a healthy, sustainable and diverse news industry is complex. Solutions will require continued innovation, sensible regulation, and the public and private sectors to work together. We remain committed to doing our part."
You won't find many news publishers lining up to publicly declare what they share with one another in close circles and with E&P. Still, in close company, you'll hear questions about the sincerity of those philanthropic endeavors.
Publisher Clarice Touhey of Wick Communication's Williston Herald and Sidney Herald in North Dakota told E&P, "Think about when you're trying to pacify a child — like mom giving a little pat. It feels like that, like 'give them a pat and maybe they'll go away for six more months 'til we can figure this all out.'"
Touhey doesn't place the blame for the state of news today solely at the feet of the tech platforms. She acknowledged that publishers made a lot of poor and poorly timed decisions since the advent of the internet, but she fears that the platforms are well-financed to battle publishers and, worse, that they may retaliate in some way.
"Say we all stick our heels in the sand and say, 'You're going to have to pay us for this content because we know it has tremendous value, especially for the communities that we serve. My biggest fear is, what will Google do? Are they going to create their own news network and push us all out of the equation? Those are the big grown-up decisions we have to make, but it's a risk."
If Meta and Google are earnestly vested in the sustainability of news — and especially imperiled local news outlets — they wouldn't need that legislative nudge nor arbitrators to decide the business model for them. Philanthropy is fine and well-appreciated, but it's a subjective, uncertain solution to an inequitable problem that endures.
News publishers are simply asking for a more ethical and mutually beneficial business partnership, and democracy depends on it.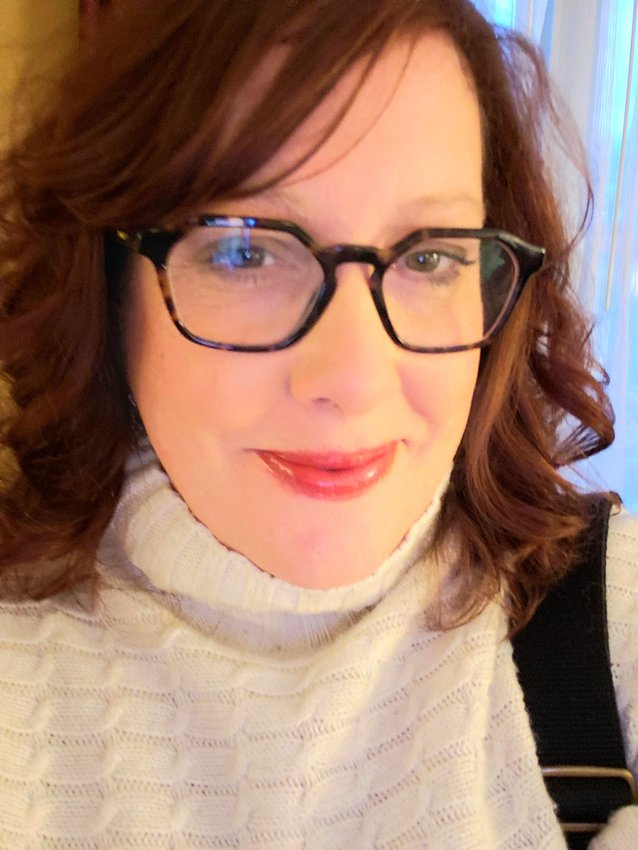 Gretchen A. Peck is a contributing editor to Editor & Publisher. She's reported for E&P since 2010 and welcomes comments at gretchenapeck@gmail.com.
No comments on this item Please log in to comment by clicking here
Other items that may interest you
E&P Exlusives
See More Jobs
Read more E&P Exclusive Stories
READ MORE INDUSTRY NEWS
See more NewsPeople
See More Partner News