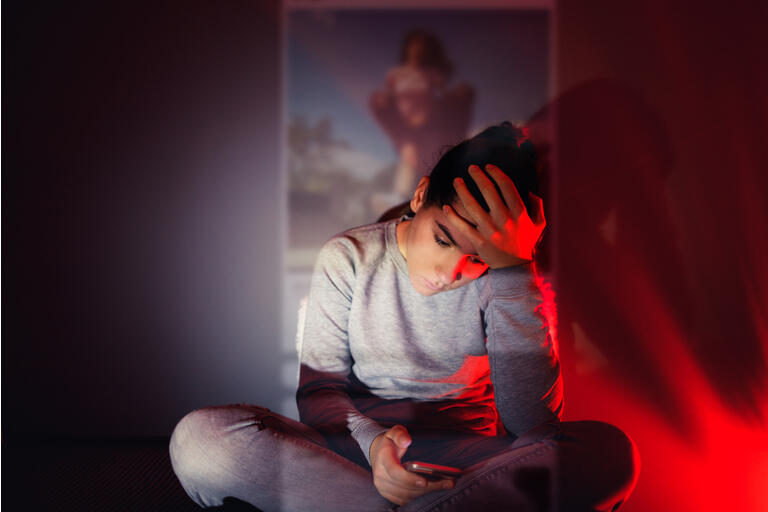 Georgijevic/E+ via Getty Images
Tech titans Facebook, Inc. (NASDAQ:FB) and Apple, Inc. (AAPL) are in a clash over privacy and data collection issues with the recent update to Apple's operating system. The most recent iOS update (iOS 15) is creating difficulties for Facebook (along with other social media marketing platforms as well) to collect data from users and run targeted campaigns, which is at the core of Facebook's business model. Because of the gravity of this situation, I decided to do some research on the expected negative impact on Facebook's ad revenue resulting from the latest iOS update, and the findings paint a bleak outlook for Facebook, which is a core holding of our model growth portfolio at Leads From Gurus. Although I am wary of what the future holds for the social media giant, I still believe the company has a long runway for growth, which is why I have decided to stay the course and monitor future developments.
The launch of iOS 14 had a decimating effect on Facebook's Audience Network revenue as it made it increasingly challenging to track people's behavior and share it with external parties without the user's consent, from which Facebook annually earns a massive share of the revenue. In testing, it was shown that more than a 50% drop in Audience Network publisher revenue should be expected when personalization was removed from the mobile app ad install campaigns.
The iOS 15 was announced at Apple's Worldwide Developers Conference on June 7 as the successor of iOS 14 and was released to the public on September 20. In versions before iOS 14, users had to visit "settings" on their devices to prevent cross-site tracking of data. However, the iOS 14 security update drastically slashed down data collection and tracking features enjoyed by the likes of Facebook. Built on both iOS 14, which lists the data points apps are collecting, and the App Tracking Transparency feature that was launched with iOS 14.5, iOS 15 will be a game-changer for many iPhone users as it provides a privacy dashboard which is an eyeopener for users as it shows the permissions granted for apps and the number of times they have been accessed by these allowed apps. This will be beneficial for the user to decide whether to suspend such permissions or, in the worst-case scenario, delete the app altogether. Another impressive feature from a privacy viewpoint is the limitations imposed on tracking email-related data. Another advancement in privacy and functionality is the decision to process Siri's data on the device rather than online.
The Apple Authenticator app that comes as part of iOS 15 protects the user from insecure SMS and allows a user to download security updates to features upgrades. New security features such as private relay (similar to VPN) and services such as creating an email for users when signing up for websites will be available for the Safari browser. The arrival of these upgrades will happen gradually after the initial launch of iOS 15, as it was for iOS 14 which launched App Tracking Transparency only months after the initial launch.
At the International Conference on Computers, Privacy & Data Protection on January 28, Apple CEO Tim Cook said that too much data is being collected needlessly by social media companies, which opens the doors to exploitation. He believes that advertising has existed and thrived for decades without personal data tacking. Although he did not single out Facebook, he openly blasted social media companies accusing them of prioritizing data collection, turning a blind eye towards consequences.
The latest security updates introduced by iOS 15 prevents apps from tracking users without their explicit permission using Unique Device Identifier, which Facebook's Audience Network utilizes to mastermind customized advertising in third-party apps. This might completely cease Facebook from developing an Audience network for iOS altogether. As Facebook stated in a blog post on August 26 last year, this may severely impact publishers' ability to monetize through Audience Network, resulting in it being so ineffective on iOS 14 (and 15) to an extent where it would not make sense to offer Audience Network platforms to advertisers who target Apple users. The real conflict runs deeper, hitting at how Facebook operates and makes money as less access to data could crimp its U.S. digital advertising revenue, leading to a decline of as much as $3 billion annually as per Patrick Moorhead, the founder and president of Moor Insights & Strategy.
The recent security updates to Apple's operating system are not reflected in the recent financial results of Facebook as Apple has been holding off to give Facebook and other app makers more time to adjust to the feature that will require iPhone users to give their explicit consent to being tracked. Facebook's second-quarter ad revenue came in at $28.6 billion, up 56% year-over-year. I believe a significant number of users will deny the permission required for Facebook to track their data in the future, which could lead to a deceleration of revenue growth rates in the short term until the company finds a workaround for this obstacle.
In defense of forthcoming adverse situations, the company in its recent earnings call argued that preventing them from effectively targeting people with ads could have dangerous macro-economic effects, as Facebook has been acting as a "lifeline" for small businesses during the pandemic. As the situation seems extremely unfavorable, Facebook stepped up using a series of full-page ads in The New York Times, The Wall Street Journal, and other national newspapers suggesting some free digital services will be hobbled if they can't compile personal information to customize ads. CEO Mark Zuckerberg also questioned Apple's motives suspecting them to be ones of competitive interests concealed under users' privacy concerns.
Facebook has been a core position of my portfolio since mid-2018, and I have added the stock whenever there has been a sell-off. Facebook stock has declined sharply in the last couple of weeks ever since Facebook-owned apps went out of the radar, but this is a trivial issue when compared to the expected negative impact resulting from the launch of iOS 15 for Apple devices. Things don't look good for now, but there are a few reasons why I remain bullish on Facebook despite the looming concerns.
Based on these reasons, I have decided not to make any adjustments to my 12-month price target of $497 for the time being, although I understand that the company might take a big hit from the security updates introduced in iOS 15 (read this article for my valuation assumptions).
Stay tuned for my next article on Facebook in which I will discuss the importance of recently launched Facebook Live Shopping Events.



At Leads From Gurus, we strive to achieve sweet returns by predicting which companies would report unexpected earnings. Join us to discover the power of earnings surprises.
Your subscription includes access to:
Act now to secure the launch discount!

This article was written by
I am an investment analyst with 7 years of experience in financial markets. I specialize in U.S. equities and incorporate a top-down approach to identify developing macro-level trends and the companies that would benefit from such trends. I am a strong believer that the best investment opportunities could be found in under-covered equities. Please click the "Follow" button to get timely updates on new articles.
I am the founder of Leads From Gurus, a Marketplace service on Seeking Alpha that focuses on uncovering alpha-generating opportunities.
I currently work with leading financial publications including Refinitiv, Seeking Alpha, ValueWalk, and GuruFocus.
I'm a CFA level 3 candidate, an Associate Member of the Chartered Institute for Securities and Investment (CISI, UK), and a candidate in the Chartered Wealth Manager program.
During my free time, I enjoy reading.
Disclosure: I/we have a beneficial long position in the shares of FB either through stock ownership, options, or other derivatives. I wrote this article myself, and it expresses my own opinions. I am not receiving compensation for it (other than from Seeking Alpha). I have no business relationship with any company whose stock is mentioned in this article.